Minutes of the Fourth International Engineering Science Consortium Meeting
Date: June 25-26, 2019 Venue: Room GB202, 35 St.George St., University of Toronto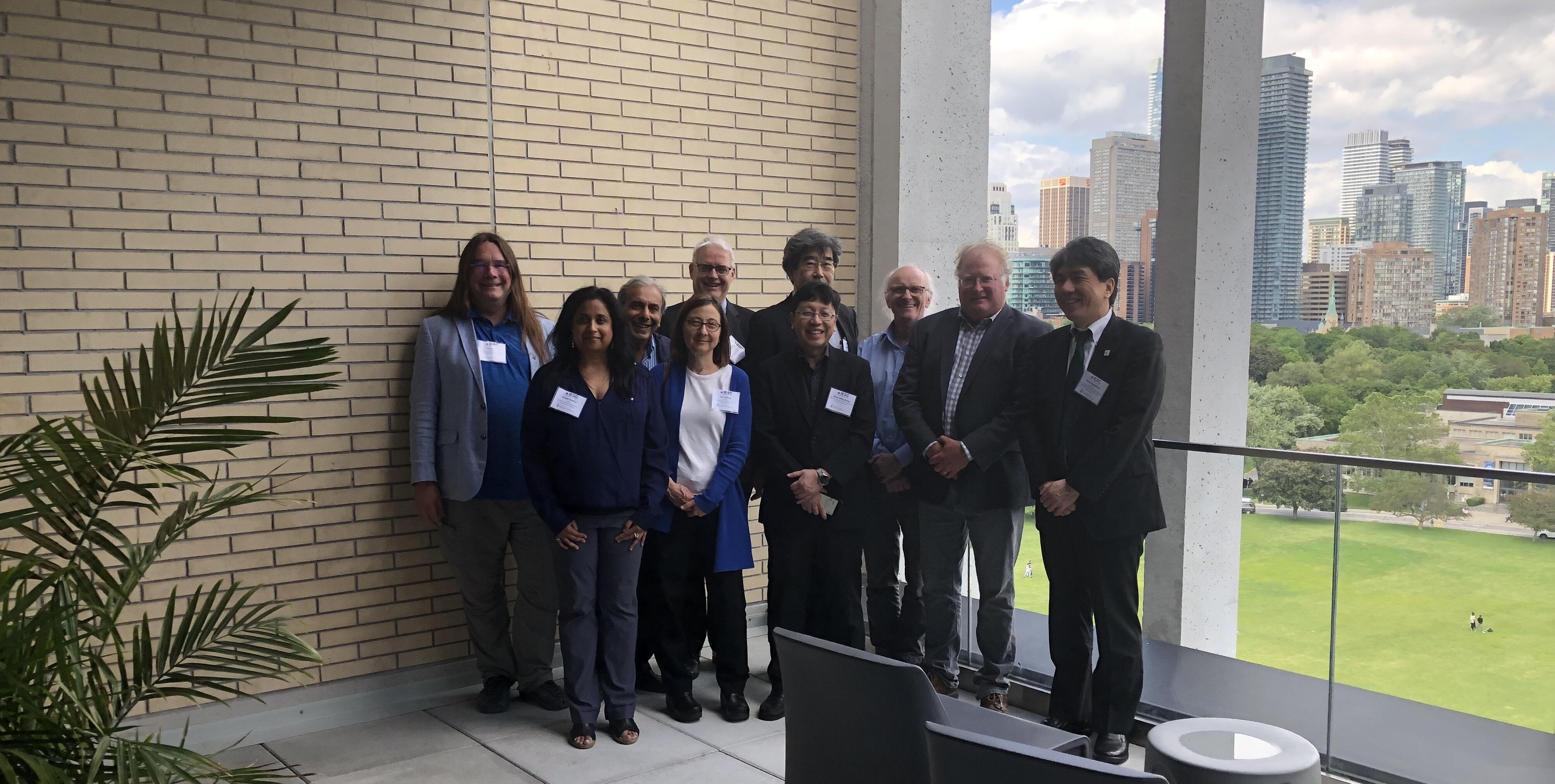 Participants:
| | |
| --- | --- |
| Prof. Leif Kari | KTH Royal Institute of Technology, Chairperson, IESC |
| Prof. Genta Kawahara | Osaka University, Secretariat, IESC |
| Prof. Deepa Kundur | University of Toronto, Meeting Host |
| Prof. Daryl Chrzan | University of California, Berkeley, Member |
| Prof. Anjam Khursheed | National University of Singapore, Member |
| Prof. Masao Tanaka | Osaka University, Member |
| Prof. Nick Tyler | University College of London, Member |
| Prof. Chien Ming Wang | University of Queensland, Member and Chairperson-appointee 2020-, IESC |
| Prof. Piaras Kelly | University of Auckland, Visitor |
| Prof. Lois Pollack | Cornell University, Visitor |
1. Call to order
Professor Lisa Romkey and Ms. Nikita Dawe will consolidate the workshop notes and send.
2. Introduction of meeting attendees
Attendees introduced themselves.
3. Welcome address
Prof. Kari welcomed members and provided context for the IESC meeting.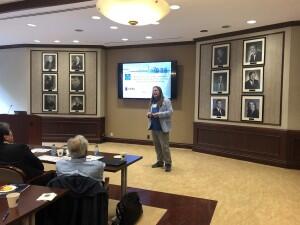 4. New Members for IESC
Currently, the partner institutions are spread out in 3 main continents, namely Asia-Oceania, Americas and Europe. We will discuss the invitation of new leading Engineering Science institutions as possible members to the consortium.
Europe: ETH, Zurich

●Professor Kari hasn't been able to get an ETH member added to the consortium yet since the last IESC meeting. He will continue to work on getting ETH to join IESC.

North America: Cornell University

●Prof. Kundur reported on the possibility of Cornell University participation in IESC
●Lois Pollack: Cornell University has applied and engineering physics programmes; concerned about the financial aspect (they will not have the funds for the student exchanges and internships; it will depend on each individual faculty); Dean will have to approve; good resonance with the community
●Leif Kari highlighted that there is no financial commitment; exchanging students will depend on each individual institution
●Lois Pollack will go back and explain this to everyone back home

Asia-Oceania: University of Auckland

●Prof. Wang proposed the inclusion of the University of Auckland as a new partner institution in IESC and invited Associate Professor Piaras Kelly (Deputy Head of the Department of Engineering Science, University of Auckland) to make a presentation on the Engineering Science programme at The University of Auckland.
●Professor Kelly: The University of Auckland is quite far from other institutions; so connections with other institutions are most welcome; showed a fabulous new building under construction in University of Auckland

○Engineering Science (around 100 students)

■At the end of first year, engineering science students choose a specialization
■Staff propose multidisciplinary projects that students can take part in (earthquakes, machine learning, etc.)
■New Zealand Engineering Science Competition: a national problem-solving competition (given one day to solve a problem)
■Beginning of year: early March to June, second semester (July to October), long summers -> students still go abroad
■University of Queensland is similar to University of Auckland in this regard

●Exchange of faculty proposed by Professor Tyler, along with student exchange
●Bioengineering is well connected to Auckland, offers a new perspective
●Professor Chrzan: students can come to research within a particular research group; will depend on financial (concurrent enrollment: students aren't part of Berkeley, but can pay for and take course by course); research collaborations and visits

○Less popular courses are easy to get into at Berkeley for overseas students, but popular courses are difficult, so students have to plan out their exchange
○We should develop a clearing house or collection of all the research projects at all IESC universities so students can see what's available
5. Confirmation of the renewed Consortium MOU (Memorandum of Understanding)
The content of the new MOU will be confirmed. Prof. Tyler will explain the new item in the renewed MOU.
●Professor Tyler pointed out the new item in article 18 of the MOU that discussed a predetermined way to resolve disputes if they occur
●Professor Kawahara: the professor corrected some naming conventions for KTH and University of Auckland and some capitalisation typos and bracket typos
●Professors Kawahara and Kari: they will get the signatures by email, then add them digitally to the memorandum
●Professor Kawahara: the professor requested contact information for new UofT EngSci division chair (Professor Cluett)
6. Nomination for the next Consortium Secretariat
The Consortium Secretariat is responsible for coordinating meetings, archiving records and maintenance of the IESC website. The Engineering Science leaders agree to review the Consortium Secretariat every two years. The appointment of the next Consortium Secretariat is necessary.
●The website is currently managed by Osaka University
●Next Secretariat: Professor Genta Kawahara, Osaka University
●Professor Kawahara: information on the University of Auckland and Cornell University will be added to the website once they officially join the IESC
7. Nomination for the next Chairperson of IESC and the terms of appointment
The Chairperson is a visible leader of the Consortium so that official meetings or documents that need the IESC endorsement may be handled readily. For example, the International Engineering Science Program certificate (which has been decided to be issued) may be signed by the Chairperson. The appointment of the Chairperson is necessary.
●Exchange students receive a certificate from the IESC, signed by the chairperson, when courses or internships are completed
●Professor Kari will change his title soon at KTH (is no longer chairperson), so he prefers for a new chairperson to be selected
●Professor Kawahara nominated Professor Wang for the new chairperson as he is an experienced member of the team
●Professor Wang will accept the nomination, no arguments or objections by anyone
8. Review of Student Exchanges and Internships
We need to collect the data of student exchanges and internships of engineering science students for the past two years. We shall discuss how some student exchanges and internships are successful, and what we can do for further improvement.
●Professor Kawahara: Exchange data is available for KTH, Osaka, UOT, UQ and NUS

○Data on exchanges happening, improvements, etc

●Currently, there are no student exchanges between Osaka University and The University of Queensland
●Universities have memorandum between each other for student exchanges, but an overall memorandum for all IESC members is unlikely
●Professor Kawahara: individual members should have separate agreements between each other because it can get complicated if it was very general
●Professor Kundur on exchange between UofT and other schools:

○With NUS: 97 students since 2012 (12 and 15 - last two years)
○Professor Kundur will send the student exchange statistics
9. International Engineering Science Program (including short-term program)
Discussions regarding courses as well as available short-term programs (such as a summer program) to be added to the consortium program.
●Professor Kawahara would like to promote a program that directs students to a webpage that has lots of courses from all IESC members. Students will take these courses overseas. Professor Kawahara wants members to send their own overseas summer programs so they can be added to the webpage.
●Some members including Professor Kari suggest making the list of courses clickable for more information, Professor Wang suggested cost information.
●Professor Wang wants the different departments on the front page to match the universities they're part of on the front page, such as by putting them under the university photos.
●Consortium member conferences should be made known so they can be added to the website
●Professor Wang is requested by Professor Khursheed to make known the time frame for when students should apply to Professor Wang's research internships in University of Queensland
●Professor Kawahara will put the IESC certificate template on the website and send it to all partnering institutes
10. Collaborative educational programs between partner institutions
Discussions on the possibility of agreement to collaborative educational programs such as double degree programs and cotutelle agreement, etc. Members can share the various kinds of joint and double degree programs that they have currently in place. Members will be asked to provide the contact persons and email addresses who are in charge of these programs. Interested partners can make the necessary arrangements to meet and to work on these programs.
●Professor Kundur: possibility of doing undergraduate at home university and going abroad afterwards for experience

○ECE department, doctoral clusters: student gets experience at home and has a co-supervisor at another university
○Professor Kundur has a current Phd student from NUS

●KTH (graduate Engineering Science program) can work with Osaka University
●Professor Khursheed: students from NUS may go for graduate programs in KTH, Osaka
●Professor Kundur: suggested that students have co-supervisors for and undergraduate thesis in home institute and other institute for the summer and that the thesis moves towards a masters degree
●Website: adding Phd positions, conferences, courses
●Joint degree program suggested where students can research under two supervisors (one from home institute and one from the other institute)
11. Research Collaborations
Research collaborations can be enhanced through attending the IESC Symposium where research findings are reported and publishing the research works and providing brief CV and research interests in the IESC website are possible. Members can also send out calls of research proposals to one another for multilateral institution collaboration in securing research grants.
●Tends to be easier for graduate research to collaborate rather than undergraduate education
●Professor Khursheed: the research collaborations between NUS and UofT tend not to be through the EngSci routes but under the larger host departments
●Professor Tyler: potential to invite students just to do experiments in some overseas labs, rather than being full, long term research students (short term, two weeks)
●Professor Kawahara and Kari: will perhaps need to have both supervisors of a joint thesis in the room, may be complicated
●Professor Kawahara: the professor has requested more information from members so it can be put on faculty and student page on website
●Professor Kawahara: faculty exchange with a sabbatical type component is good, the outgoing member should handle all fees and costs with their own university, which makes the setup easy for the host country
●Professor Kawahara: possibility of multiple visitors from IESC members to come to one host institute for small EngSci workshop or conference, not necessary for all members to appear at once or only one at a time. Trendy topics (machine intelligence, data science, health care, etc.) and how to implement them in curriculum can be covered in small workshops at such events.
12. IESC Website < www.engineering-science.org >
As the IESC website is the gateway to the activities of the Consortium, it must be updated regularly, making it interesting for Consortium faculty and students to visit for the latest news and opportunities for exchanges, research collaborations, jobs and joint grant applications. There is a need to provide timely information in order to facilitate the contributions of the Consortium members.
●Overall, the website will include: PhD positions, summer courses, and conferences (from each partnering institute)
●Meeting report will be uploaded for this year by Professor Kawahara
●All partnering institutes should send courses to be included in the International Engineering Science Program menu hub
●All partnering institutes should send information for Faculty and Student News section
●Everyone is asked to send slides to Professor Kawahara for this conference (to be added to the website)
13. The Next IESC Meeting and Symposium
The IESC Meeting is held every two years. We shall discuss which institution will organize the next consortium meeting in 2021.
●Professor Kawahara: with Professor Tyler's agreement, UCL will likely hold the next meeting
●Professor Tyler: this time of year (end of June) seems to work well for everyone's schedule
●Next meeting is likely expected to be around June's end and July's start 2021(by most members' agreement)
●Fast confirmation of date is preferable
14. Other matters to be discussed
●Number of members

○Currently 7; adding Cornell and Auckland will bring the total to 9
○Professor Kari will try to add ETH to bring the total to 10
○Professor Kawahara: the consortium will see how a 10 member group works in the next meeting, and will discuss further then