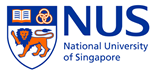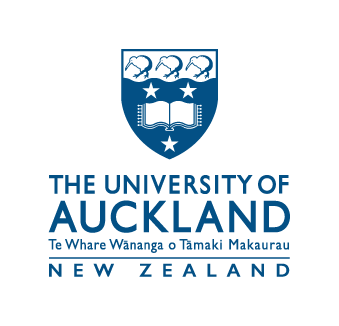 Cornell University Cornell Engineering/Applied & Engineering Physics

Cornell is a privately endowed research university and a partner of the State University of New York.
As the federal land-grant institution in New York State, we have a responsibility—unique within the Ivy League—to make contributions in all fields of knowledge in a manner that prioritizes public engagement to help improve the quality of life in our state, the nation, the world.
Cornell Engineering has a rich history of experimentation, innovation, and leadership. With more than 3,000 undergraduate students and over 2,000 graduate students, the college is an essential part of Cornell University, a private, Ivy League university that aims to discover, preserve and disseminate knowledge, to educate the next generation of global citizens, and to promote a culture of broad inquiry. Comprising 11 schools and departments, Cornell Engineering is a highly collaborative and dynamic intellectual community committed to maintaining all-around excellence in educating students, pursuing groundbreaking research, and nucleating technological innovations that impact people, communities, and the world.
KTH Royal Institute of Technology / School of Engineering Sciences

KTH Royal Institute of Technology in Stockholm was founded in 1827 and is the largest and oldest technical university in Sweden. KTH's activities are separated into five Schools and each of these is heading a number of departments, centres of excellence, third-cycle and undergraduate study programmes.The School of Engineering Sciences covering education, fundamental and applied research, spanning from pure and applied mathematics, physics to engineering mechanics. It consists of six departments, approximately 850 employees and 200 doctoral students while giving three five years Master of Science in Engineering programmes, twelve Master's programmes and eight four years doctoral programmes.
http://www.kth.se/en/sci
https://www.kth.se/en/sci/utbildning-1.795428
National University of Singapore / Engineering Science Programme, College of Design and Engineering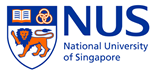 Started in 2006, ESP is designed to educate a new class of engineer scientists for careers at the cutting edge of research and professional work in multidisciplinary areas. ESP students read a set of core modules in the first two years that provide a strong background in the fundamentals of engineering, science, mathematics and computing. Hands-on design projects are injected in the curriculum to integrate the knowledge learned and help students develop critical thinking, creativity, interpersonal skills and independent learning. In the final two years, students specialize in any one of the 4 fields:
Nanoscience and Nanotechnology
Computational Engineering Science
Engineering Science in Medicine
Energy Systems
https://www.eng.nus.edu.sg/esp/
Osaka University / Graduate School of Engineering Science, School of Engineering Science

Osaka University was established as a national university in 1931, as Osaka Imperial University. The University has grown rapidly in these 80 years, not only in size but also in terms of its contribution to the scholarly community. It now encompasses, in addition to its 11 undergraduate schools, 15 graduate schools, and 5 research institutions. The School of Engineering Science was established in 1961 to develop scientists with a keen interest in practical technology, and engineers who have a firm grasp of the basic sciences and who may use this expertise to develop new technology. At present the Graduate School of Engineering Science contains 177 teaching staff, 67 technical and administrative staff, about 2,000 undergraduate students, 550 master's course students and 200 doctoral students. There are 10 undergraduate courses in four departments, and 11 postgraduate courses in three departments
Take a look at our very first Engineering Science PR video which can be viewed on our official YouTube channel.
https://www.es.osaka-u.ac.jp/en/
The University of Auckland / Department of Engineering Science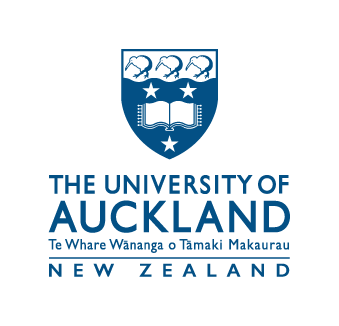 The University of Auckland was formed in 1883 and has approximately 40,000 students. The Department of Engineering Science is one of the five departments making up the Faculty of Engineering, which is one of the nine faculties making up the University. The Department of Engineering Science is home to the Engineering Science and Biomedical Engineering undergraduate specializations, and postgraduate programs. In the Engineering Science program, the focus is on using mathematical models and advanced computing to simulate real-world processes, systems, and solutions to solve the complex problems posed by industry and society. Courses are offered in mathematical modelling, electronics, mechanics, materials, operations research and computer programming.
https://www.auckland.ac.nz/en/engineering/about-the-faculty/engineering-science.html
The University of Queensland / Schools of Engineering

Whether you're looking for professional accreditation, technical expertise or up-skilling for management roles, The University of Queensland offers the postgraduate engineering program for you. Our Master of Engineering, Master of Engineering Science and Master of Engineering Science (Management) will prepare you for more senior, leadership roles so you can boldly ask questions in new and challenging ways. Discipline focussed courses coupled with practical research or industry based projects will give you the confidence and capability to solve complex engineering challenges in a changing world. And, you'll study alongside peers who share your passion for solving human problems such as climate change, overpopulation, network security and more.
Find out more at https://future-students.uq.edu.au
University College London/ Faculty of Engineering Sciences

One of eleven faculties at UCL, the Faculty of Engineering Sciences comprises ten academic departments, and a comprehensive Integrated Engineering Programme (IEP) for around 900 students in each year's cohort. Our teaching programmes are focused on problem-based approaches to subjects that have the biggest impact on the world around us, and their content is led by the best international research. The Faculty's research transcends the boundaries between academic subjects and departments, with members of the Faculty working particularly closely with several institutes and centres, both physical and virtual, within the Faculty, UCL more generally, and with external collaborators. The IEP enables students to study across the engineering spectrum throughout their degree, and brings all 2nd year engineering students together for a "How to Change the World" transdisciplinary super challenge. This focuses on global challenges, such as eradicating disease, resolving equitable water distribution, solving congestion, enabling migrants to have a better quality of life and so on. "How to Change the World" enables the students to experience tackling large-scale problems by working across disciplines, and with industry, government and academic leaders, to come up with innovative approaches and solutions to problems of topical relevance to the world.
http://www.ucl.ac.uk/engineering
University of California, Berkeley / Applied Science and Technology Graduate Group, College of Engineering

The University of California, Berkeley, has both undergraduate and graduate interdisciplinary programs in the physical sciences. Engineering Science is a four year undergraduate program within the College of Engineering. It consists of four degree tracks: Engineering Physics, Environmental Engineering Science, Engineering Math and Statistics, and Energy Engineering, with a total of about 150 undergraduate students. The emphasis is on basic science with engineering applications, and preparation for graduate studies. At the graduate level the program is titled Applied Science and Technology. It includes about 40 graduate students pursuing interdisciplinary research under the direction of faculty from electrical engineering and computer sciences, mechanical engineering, materials science and engineering, chemical engineering, chemistry, physics and mathematics.
http://ast.coe.berkeley.edu/
http://engineeringscience.berkeley.edu/
University of Toronto / Division of Engineering Science, Faculty of Applied Science and Engineering

Engineering Science at the University of Toronto is an enriched undergraduate program that prepares its students for a wide range of fields. It is one of the most selective and advanced engineering programs in the world, and is designed and delivered at a level that is notable in its academic demands.
In the first two years of the program, students develop a strong foundation in both engineering and science. They then select one of eight Majors (Aerospace, Biomedical, Electrical & Computer, Energy Systems, Machine Intelligence, Mathematics, Statistics & Finance, Robotics, or Physics) to focus on in their final two years.
The Engineering Science program at U of T produces graduates who are well-rounded fast learners with strong analytical, problem-solving and organizational skills. Many of our graduates continue their studies at top graduate schools around the world, while many enter the workforce directly in a wide range of professional careers.